Melatonin spray is a welcoming alternative to melatonin pills, capsules, or powders. A spray feels less medicinal than those other forms. If you've been searching for a reliable and effective melatonin spray then maybe my experience will help you.

Disclaimer: This post includes affiliate links that may provide a commission to me at no cost to you if you make a purchase.

Melatonin

Always check with your doctor before you take melatonin or any supplement that is not prescribed by a doctor.

As you probably know, melatonin is a natural hormone produced by the body to regulate our sleep-wake cycle, also known as circadian rhythm. Its mainly produced when it's dark. When I started having trouble sleeping in 2020, I looked into this further.

I was able to find out that melatonin levels can decrease as we age, so I figured maybe because I was getting older, my body wasn't producing an adequate amount of melatonin to help me have a good and restful sleep.

So, I went on a search for a safe and reliable supplement. One that is beginner friendly because I never consumed melatonin on its own before. And by beginner friendly, I mean a supplement with a relatively lower dosage of melatonin so that I could allow my body time to adjust. This was my train of thought at the time.

Three Melatonin Supplements

The three that I'm going to reveal to you are the three most popular melatonin sprays that usually come up when one searches the internet for more information.

I realize that there are others but since these got my attention and are the most commonly recommended, it made sense to tell you what I found out about them.

I go into a lot more detail in my article Best Melatonin Spray To Help You Sleep in 2021.

Onnit Instant Melatonin Spray


View on Instagram →
If you have been searching for more information about melatonin sprays than you may have come across this product at some point. It's very popular and for good reason.

It comes in a 1 fluid ounce bottle and contains 3mg of melatonin per serving which is six sprays. One bottle will typically last a month if you use it as directed.

Onnit is a brand that strives to help people achieve total human optimization. Their Onnit Instant Melatonin Spray does not disappoint. They offer it in two flavors, lavender and fresh mint. I prefer fresh mint. I feel that this spray is great for beginner to intermediate users of melatonin.

Source Naturals Melatonin Nutraspray


View on Instagram →
This brand is definitely more accessible which is why you may have seen it advertised in more places than most. The most common place people buy this product is their Amazon Store.

It comes in a 2 fluid ounce bottle and contains 4.5mg of melatonin per serving which is three sprays. One bottle will typically last a month if you use it as directed.

This melatonin spray is available in one flavor, orange. This is a great spray for medium to intermediate users of melatonin.

Seroyal Melatonin Spray by Genstra Brands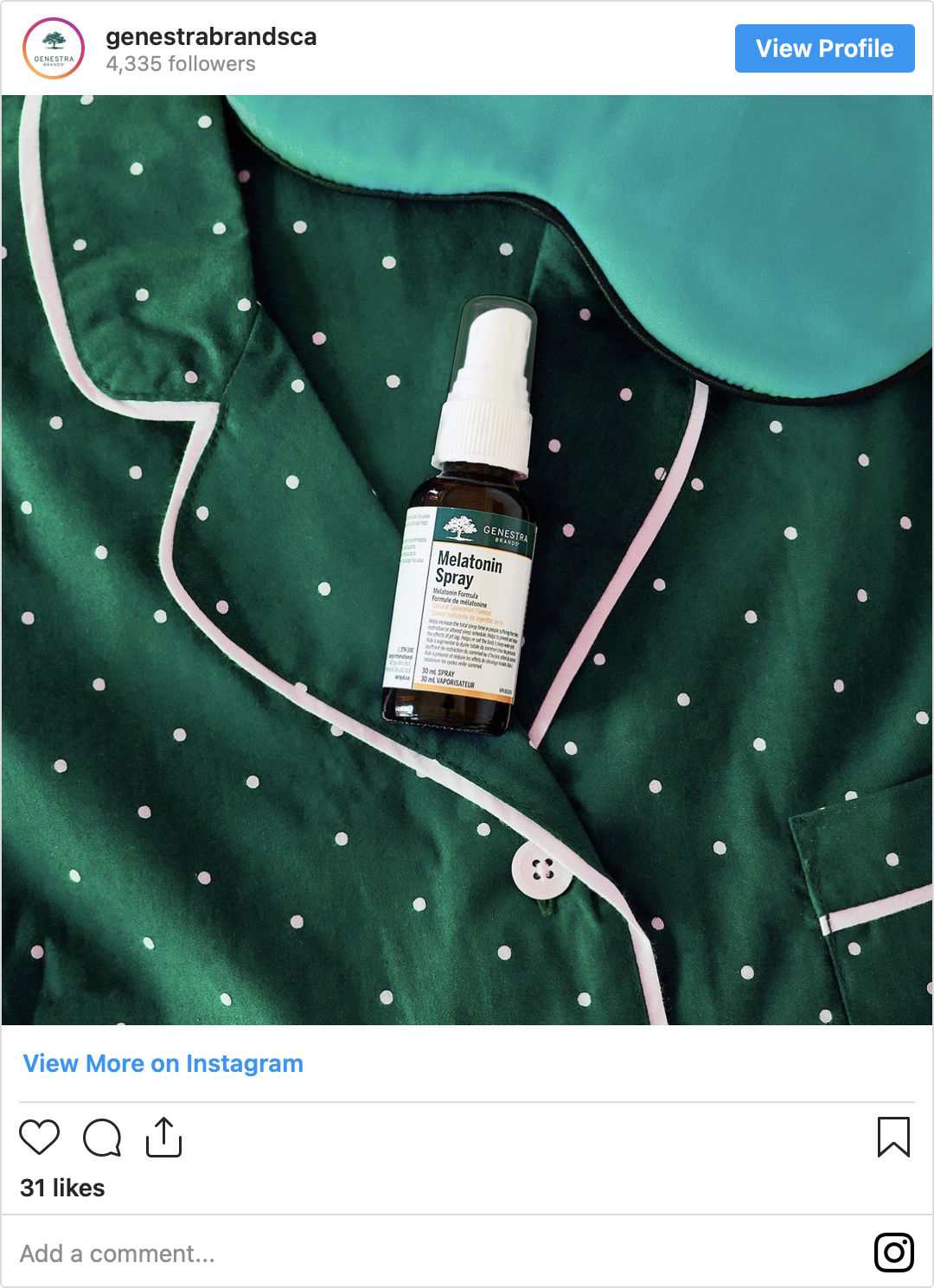 View on Instagram →
My impression of this brand is that melatonin should remain medicinal and that melatonin products shouldn't be a commercial as they have become.

They have a very effective product but accessibility is the issue here. Placing an order from their own website is challenging and while there a few other online stores that you can order it from, they are not very well known so it can hard to find them.

And at $19.50 per 1 fluid ounce bottle, I believe this is on the very highest end of what I would pay. This product would be great for medium to intermediate users of melatonin if price isn't a concern.

Number 1 Pick

Based on my analysis and experimentation, Onnit's Instant Melatonin Spray is my favorite. It's very effective, they offer great customer service and the price is very affordable.

Summary

Prior to researching as to why I was only getting 3–4 hours of sleep per night, I was so exhausted. I was overtired, irritable, low on energy and had no motivation to do anything at all. That has all changed.

I speak a lot about my battles with weight, sleep, low sex drive and more on my website. I'm careful as to what supplements that I use and recommend.

And when I have a great experience with a product that makes me feel good, I'm happy to share the information with you in the hopes it helps you too.


View on Instagram →
Disclaimer: This information isn't a substitute for professional medical advice, diagnosis, or treatment. You should never rely upon this article for specific medical advice. If you have any questions or concerns, please talk to your doctor.
Article written by:
Tim Lekach
Proud Owner & Founder of VitaminHippo.com. Helping You Live Your Best Life!